We were meeting up with friends near Kinver so had an easy trip from Greensforge.
This is the remains of a round house that was similar to that at Gailey that is well photographed. It marked a wharf at Gothersley that served an Iron works until the 1880's. Both the round houses were built in 1805.
There are some lovely stretches of canal as they wind down the valley of Smestow Brook and around the occasional lump of sandstone that mark the valley sides.
We stopped for water at Stwepony Locks and that worked out well as we then took the lock from an up bound boat that then went on the water point. The buildings behind 'Holderness' look like old warehouses that have been converted, but most photograph the octagonal tool hous eby the lock.
Dunsley Tunnel is little more than a bridge really at 25 yards long.
Between Hyde Lock and Kinver this helicopter was checking out the pylons and HT lines in the area. We found a berth below the lock, on the end of the moorings and still in a bit of sunshine.
Our friends duly arrived the next day and we set off on a little jaunt with them. We had to wind somewhere anyway. Cookley Tunnel is a little longer than Dunsley at 65 yards, and it does have houses on it, so more deserving of the title 'tunnel'.
We went as far as the winding hole just before the narrows and Wolverley and then moored up for a spot of lunch.
We couldn't hang about too long as one of our quests had a party to attend so we merry band were soon back up Debdale Lock and heading back to Kinver.
One guest left us, but the other remained and we explored Kinver with its Market Cross and St. Peter's Church in the background.
Our sightseeing ended, as was arranged, at the Plough and Harrow. Known locally as 'Steps', and not after the group! It is a regular old pub, a basic front room, and a little less basic lounge. The natives were friendly and as we had sort the pub out due to the beer the decor wasn't high on the list of requirements.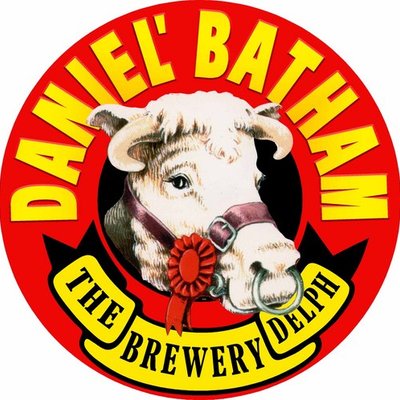 Batham's is a brewery of the Midlands. I think they have eleven pubs and they brew behind the Bull and Bladder in Brierley, formaly known as the Vine. Close to the bottom of the Black Delph Locks. They have been going since 1882 and is still family run. And long may they continue.
We spent a very enjoyable afternoon supping a few pints of Batham's Best 4.3% and at a cost of £2-85. It is nectar. And must go down as my favourite beer of all time, so far that is. Thick in the mouth, lovely creamy head, beautiful colour, and a bitter sweetness with a honey after taste. A meal in a glass.
I did try the mild at 3.5% and £2-45 a pint. In any other pub this would have been the stand out beer, but as it was up against its big brother, the bitter it fell short. Still a great head on it, a beautiful dark brown ale, with a nice hoppy taste with a sweet finish. Something to be admired in these days where mild beer is a rarity, and well worth a try. I even got my missus to try it so must be a good drop.