We are plagued with trouble on the M62 it seems as once again we were diverted off the motorway at the Ouse Bridge. This time it wasn't a bloke jumping off but an HGV ignoring the high wind warnings and having the caravan blowing off his trailer. For some reason they closed the whole west bound carriageway and chaos ensued. We were on our way back to the Dewsbury to board the boat for the start of this years cruise. We were an hour and half later arriving but the good news is that the heating and hot water worked first time, and second time and third, so a bit of a result there.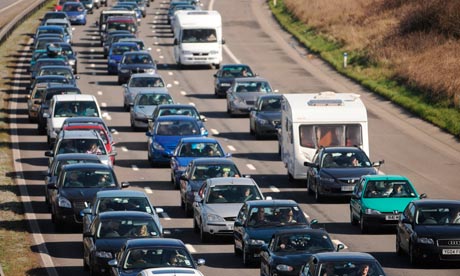 By the time we had carried everything into the boat and got everything run up we just had enough time to get over to Barry's Cafe in the stables by the Legger's Pub for some lunch. Well worth a visit if you are in the area. By the time we had finished it was time for Amy to go home. We popped round the corner to fill p with fuel and set her on the way. Unfortunately there was very heavy traffic through the road works on the M1 and then there had been an accident near the Humber Bridge so more delays there. She was going to be late for work but when she called they didn't need her anyway! Anyway she got home safe and sound in the end.
We stopped off at ASDA to buy a few bits and pieces and when we got back to the boat it was packing everything away so that we could move about, and that was when we each muttered those immortal words 'where is that?' Still we are calling home again in a couple of weeks so we should be able to pick up what we have forgotten and take back all the stuff we don't need. We didn't fancy tea, well Helen didn't, so I made do with a cup of tea and a big bit of Battenburg.
We were off to the pub at 1900 to see a Mikron Theatre production that was been held there. Last year we seemed to be either a week late or a week earlier for many of their stops so we were please to be able to get to this, the second performance of the year. It was about the 100 years of the Women's Institute and it was excellent. There is no charge at the performance but you do have to pay to get out. I heartily recommend you see it if you catch up with them around the cut.
Mikron Theatre Production on tour this year.
They start their tour of the waterways on 21st may and finish on 9th September so they will be coming to a place near you at some stage. Their other show is about fish and chips so what's not to like?
The wind may delay us leaving the marina at Savile Town Wharf tomorrow but we will see what happens but we are looking forward for the off and the start to our canal trip for this year.